PurePro will substantially reduce your back office operational costs through a combination of smart automation, tailored workflows and user dashboards built using efficient development tools and modern cloud architecture.
PurePro offers an extensive feature set covering all the relevant legislation to seamlessly process workers of different engagement types or contractual status - PAYE / Contractor / Off Payroll / CIS / 2nd Tier and Umbrella are all covered.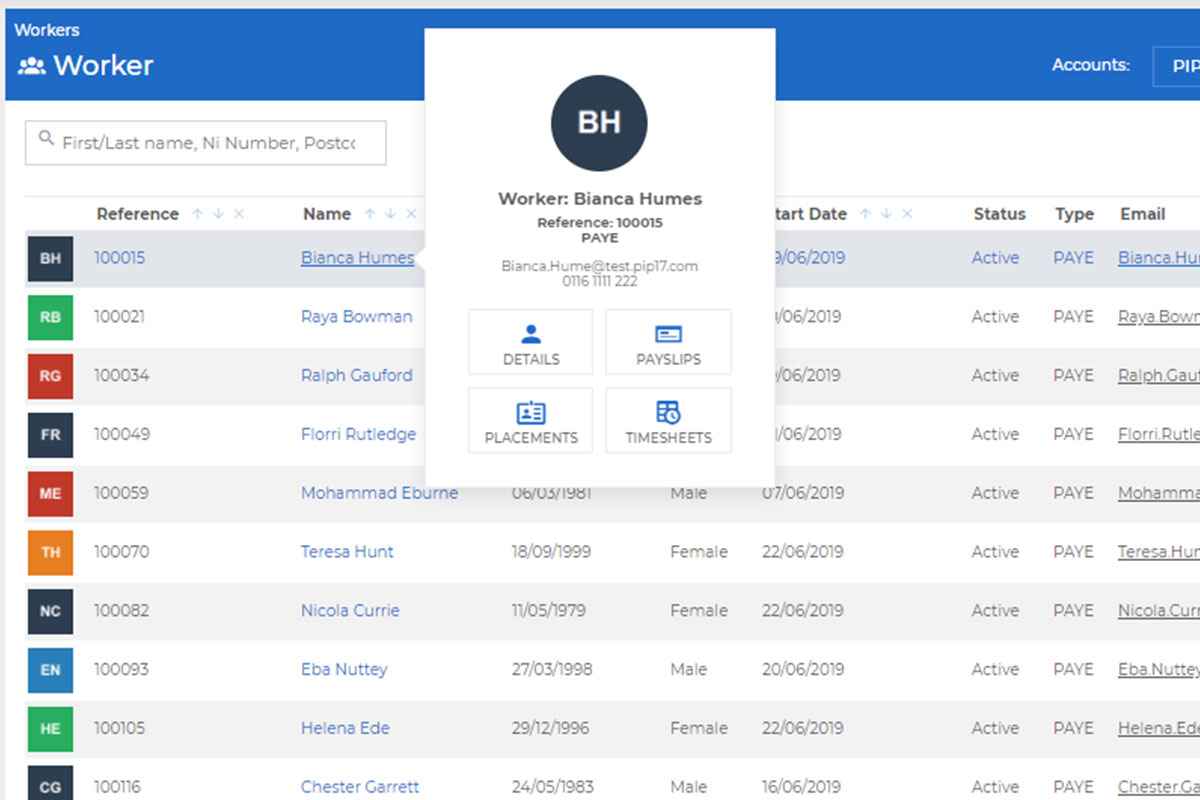 PurePro integrates with everything you need for a joined-up process. Our API driven architecture easily integrates with feeds from CRM / Front Office / VMS and Time Capture systems. We send data everywhere it's needed for payment processing, pensions, RTI, e-billing, financials and credit control.
The team behind PurePro have many years' experience of working with temporary recruiters to solve the challenges of large scale back office pay and bill operations. Whatever your goals or challenges, we have the relevant knowledge and experience to help.
Why PurePro?
PurePro has been designed to automate the majority of tasks required to complete back office pay and bill processing for high volume temporary recruiters. Built using modern cloud technology by a team with decades of experience in recruitment pay and bill.
About Us
The team behind PurePro have been working with recruiters to deliver Pay & Bill for more than 20 years. PurePro was formed to create a modern Pay & Bill platform offering greatly improved efficiency and accuracy for timesheet based payroll and billing processes.
Find out more about us
Our Accreditations
Our Services
Onboarding
Whilst PurePro is designed for a smooth customer experience in migrating their data, we can offer a fully managed onboarding process and implementation project where desired.
Product Support
Our comprehensive knowledge base is backed by a team dedicated to ensuring our customers have access to help when they need it to get the job done.
Training
In addition to the self-support material provided in our product knowledge base, we run training workshops to equip customers with the knowledge to succeed.
Our modern API-based architecture
The PurePro REST API offers the ability to integrate with all of your other systems so that data flows smoothly around the organisation. Eliminate the re-keying of data and extract any data that needs to be shared with the wider business.
PurePro. Are you ready to thrive?